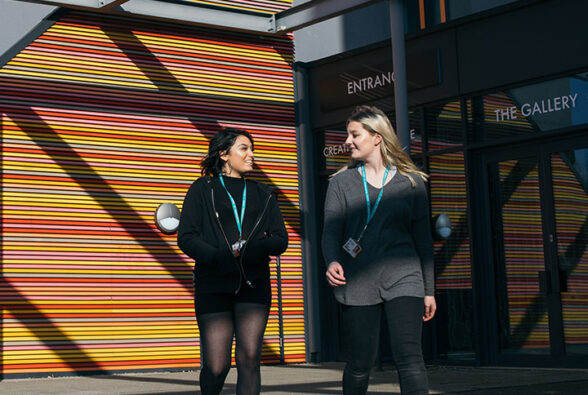 Over 95% of students taking maths and English GCSEs at Banbury and Bicester College achieved a pass in this year's exams.
Many of the college's GCSE students are learners who resit maths, English or both, to continue in education or progress their career.
This includes mature students who need these GCSEs to progress in the workplace, learners who may have missed the chance to go to university and want to study at degree level, alongside part-time students who have studied GCSEs at evening classes.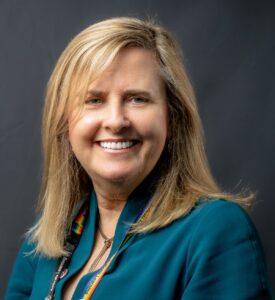 Cheri Ashby, Deputy Chief Executive of Activate Learning, said: "I would like to wish a massive congratulations to the thousands of students who are collecting their successful GCSE results from across our Activate Learning colleges and online provision today.
"For many of our students receiving their GCSE results today, this isn't their first attempt at them. Which is why, for me, it makes it even more satisfying, as we get to see people succeeding where they previously haven't and overcoming the challenge of previous failure, where they've pushed themselves to achieve. This is testament to our Learning Philosophy and the work we do with students to make them realise that previous failure doesn't determine future success.
"We have seen some remarkable results today across all our colleges and our online provision, which continues to go from strength to strength.
"For many of our learners, today's results will open a door to further education and training opportunities or allow them to take up work opportunities they wouldn't have been able to previously.
"For those students who are due to join us next year, I hope everyone has done as well as they had hoped. Please remember that if you have not, we are always here to help you work out what you can do next and talk through your career options with you. Our colleges are part of our local communities and we here to support anyone who needs help."
Really pleased about her results
Kelece Abrahams, 16-years-old, from Chipping Norton has been studying a Foundation ICT and Business Level 1 Pathway at Banbury and Bicester College this year. She is really pleased about getting a grade 6 in English and a grade 4 in maths.
Kelece said: "I feel really good about my results, considering I dropped out of school in year 9 and since that point I haven't had much education up until college, so there was a lot of catching-up to do.
"I think I managed. The teachers were a big help too and the resources that Activate Learning gave me really helped me. There were extra classes at the end of the day, online resources and one-to-one support, which all helped me to get the grade 4 for maths.
"At the start of the year, I was really struggling with finding motivation to come in but then when they started running extra classes and letting us take control, I found it a lot easier.
"I got quite nervous in classes, but my teachers always tried to accommodate me with that. My teachers supported me by working around what I already knew and what I did not, which was a really big help.
"The teaching was really good, they helped me so much, without them I wouldn't have been able to do as well as I did. The teachers helped me to find my motivation.
"I'm hoping to progress onto further study at college, perhaps business, because I really enjoyed studying at Banbury and Bicester College and I want to go back for another year.
"I feel really excited about further studies. When I started college, I was dreading going back into education, but I found that towards the end of the year I was enjoying it more and more. I went from having horrible attendance to going in everyday, which was a massive jump from where I was at secondary school."
Kelece is now looking into doing some further studying at Banbury and Bicester College and will be speaking to teachers to see what her options are.
A variety of vocational programmes
Banbury and Bicester College offers part-time GCSEs in English and maths. The college also offers a variety of vocational programmes in Animal Management and Agriculture, Art and Design, Beauty Therapy, Business and Enterprise, Construction, Early Years, Engineering, Esports, Foundation and Supported Studies, Hairdressing, Health and Social Care, Hospitality and Professional Cookery, IT and Computing, Media, Motor Vehicle, Music, Performing and Production Arts, Public Services, Sport and Teaching and Education.
Additionally, Banbury and Bicester College's extensive network of business partners means they provide outstanding apprenticeship opportunities via Activate Apprenticeships.
What to do if you don't get the grades you expected
This year, Banbury and Bicester College is providing information, advice and guidance via Clearing sessions at the college from GCSE Results Day, and throughout the end of August and September. Tutors and career advisers will be on hand to help anyone who is unsure as to what to do next after GCSEs, and can also provide advice on funding and other student support services.
Clearing sessions can be booked on the Activate Learning website.