Activate Learning is delighted to announce that the Department for Education has granted Activate Learning approval to rebrand three of its colleges as University Centres.
The three colleges that will be part of the rebrand include City of Oxford College, Reading College, and Merrist Wood College.
This announcement will now solidify the higher education provision already offered from these three campuses and help Activate Learning to meet the demands for higher-level skills in the local economies we are part of.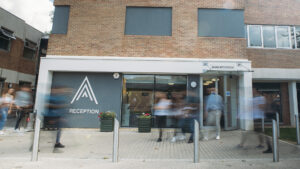 Speaking about the announcement, Bill Hunt, Group Director of Higher Education at Activate Learning, said he was both delighted and proud for Activate Learning to receive University Centre status.
Our commitment to providing higher education
Bill added: "Gaining University Centre approval is a very important milestone for the Group which signifies our commitment to providing higher education which is responsive to the Government's reform agenda in meeting the needs of our local communities and employers.
"It also recognises the hard work and dedication of our staff and students over many years, while also affirming our long and successful history of delivering university level courses in partnership with Oxford Brookes University, the University of Reading, and Kingston University, who all supported our application."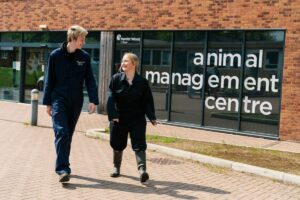 Activate Learning Group Executive Director, Jon Adams said that the announcement recognises the intent of the group to deliver meaningful change to people's lives through education.
He added: "Activate Learning has a long history of delivering higher education, with provision at our City of Oxford College dating back to the 1960s. By obtaining University Centre status we are solidifying our intent as an education provider and reaffirming the important role we play in our local community.
"We currently deliver 30 courses covering 10 subject areas across our various campuses. We are delighted to have University Centre status at those campuses with the largest number of Higher Education students. Our ambition now is to achieve the same status for every college within the group."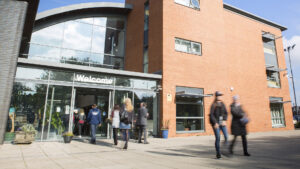 What this means for Activate Learning
The new brand will also support Activate Learning to increase access and widen participation into and through our higher education offer in Surrey, Berkshire, and Oxfordshire as we develop more flexible study options to meet local higher-level skills needs.
This will be in collaboration with employers and our awarding body partners, an example of which is our partnership with Milton Keynes College as part of the South Central Institute of Technology.
Mr Hunt added: "From a student perspective, the provision of dedicated teaching, learning and social spaces at each of our new University Centres will further help to create a higher education environment which enhances students' learning and progression opportunities whatever, whenever, and however they are studying with us"
Helen Hall, UK Recruitment and Partnership Director at Oxford Brookes University, said: "We're delighted that Activate Learning has been awarded University Centre status for three of its colleges.
"Oxford Brookes has collaborated with Activate Learning to deliver higher education for over 10 years, and we look forward to continuing to develop our partnership to support high quality higher education opportunities."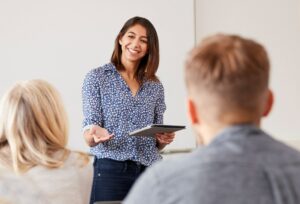 Subjects that Activate Learning offer at a higher education level, include engineering, construction, sport, education, counselling, digital technologies, business, furniture design and make, zoo management, and animal behaviour and welfare.
For further information on Activate Learning's higher education offer, please visit https://www.activatelearning.ac.uk/what-we-offer/higher-education/