At Activate Learning we offer a range of higher education qualifications from HNCs and HNDs to Foundation Degrees and top-ups for BA and BSc Degrees.
Activate Learning has been recognised for its focus on employability by the Quality Assurance Agency and ensures that every programme of study provides opportunities for students to develop the employability skills needed for a successful career in their chosen subject.
Our Foundation degrees and BA/BSc top-up programmes are awarded by partner universities including Oxford Brookes, University of Reading, University of Greenwich, and Kingston University.
Our Higher National Certificates (HNC) and Diplomas (HND) are awarded by Pearson.
Activate Learning offers high-quality teaching and learning outcomes for its students and has been awarded TEF (Teaching Excellence Framework) Silver award by the Office for Students.
All programmes provide learners with work-based learning opportunities supported by employers, external organisations and/or professional practitioners, and significantly enhance students' employability skills and progression opportunities. Plus, there's funding options to help spread the financial costs. See our FUNDING YOUR HIGHER EDUCATION JOURNEY section below.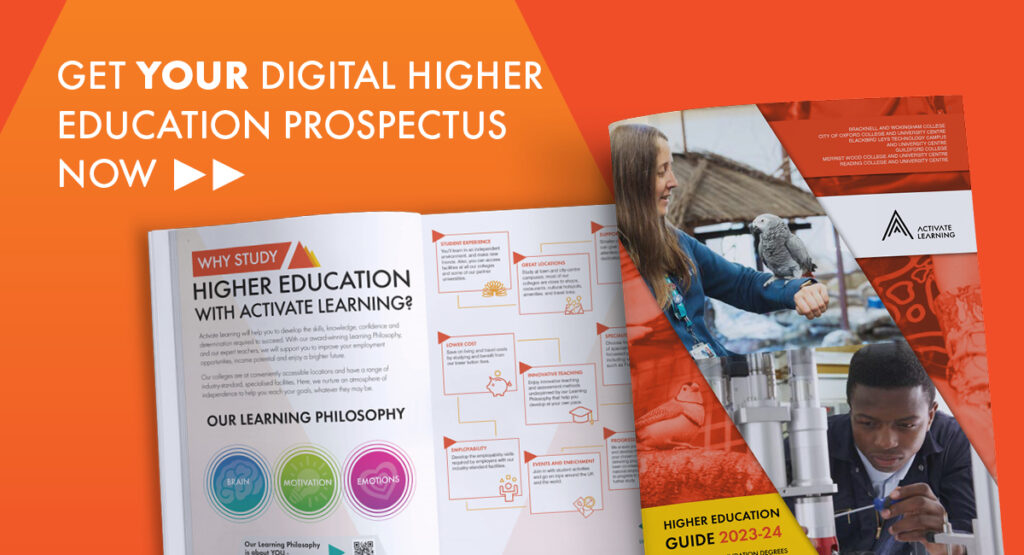 Activate Learning maintains relatively small group sizes to provide opportunities for a more personalised learning experience which supports you as an individual. Our tuition fees are very competitive and our teaching, learning and assessment methods are designed to develop your academic as well as employability skills, such as communication, teamwork and problem-solving.
Find out more about our Higher Education programmes, support and finance help in Berkshire, Oxfordshire, and Surrey by clicking on the college of your choice below and visiting their individual website.
You can also secure a place on a Higher Education programme through a process called Clearing. You can learn more about Clearing here. 
Find out more below about what you'll need to pay, if you can get any funding, and how we can help you manage it all.