When are my exams?
GCSE Maths and English November resits are from the 7–13 November. This information will also be accessible via Examsnet. 
| | | | |
| --- | --- | --- | --- |
| Exam | Day | Date | Start time |
| GCSE English Paper 1 | Tuesday | 7 November | 09:00 |
| GCSE Maths Paper 1 (non Calc.) | Wednesday | 8 November | 09:00 |
| GCSE English Paper 2 | Thursday | 9 November | 09:00 |
| GCSE Maths Paper 2 (Calc.) | Friday | 10 November | 09:00 |
| GCSE Maths Paper 3 (Calc.) | Monday | 13 November | 09:00 |
Where do I go?
Your Maths and English GCSE exam locations will be communicated with you in advance. Most exams are held on campus.
However, for exams off-campus, we are currently in the process of preparing maps to provide you with directions.
What does the start of an exam look like?
How do I manage my revision time?
Firstly, you'll want to read the top tips for exam success guide. You'll also want to make sure you're looking after your wellbeing during exam season.
You may also wish to download the daily revision planner or weekly planner. You can print these at college and use them to better plan your study sessions.
Additionally, here are some ways your parents and/or guardians can support you with exam stress.

Drop-in and online revision sessions at college
Did you know that we will be offering drop-in study sessions at all our campuses? We'll also have online revision sessions!
We will share times for these sessions in class on this page and via social media in the next few months.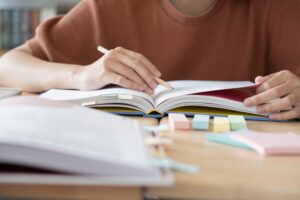 Useful revision resources
We've put together a host of useful revision resources to support your GCSE Maths and English exam revision and to help you get the most out of your time.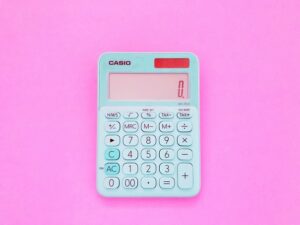 Useful GCSE Maths revision resources
Below you'll find a bunch of predicted papers, specific topic guidance and revision videos to support you with your GCSE Maths revision.
Activate Learning Online (ALO)
Go to your ALO GCSE maths course, and work through all the topic questions from October through to May.
This follows the same sequence of learning that you have followed in your lessons. A great way to get yourself ready for the exam!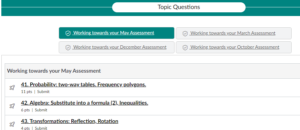 Past papers and topic revision with MathsGenie
The MathsGenie website contains a good range of recent GCSE Maths Edexcel past papers alongside fully worked out answers. They also offer videos that explain all the methods used.
MathsGenie revision topics offers good sets of exam questions related to specific topics alongside revision videos.
Key topics on Century
For revision on Century, open the following documents which contain recommended nuggets for a range of key topics.
Select the topics you want to practice, make a note of the nugget number, then search for it in Century.
1-1 or small group revision tutorials
If you are interested in attending revision tutorials, 1-1 or in a small group,  please contact your teacher or  Iman Farrar, Yipiyap Upgrade Coordinator, or book directly via ALO.
Watch revision videos with Yipiyap
Yipiyap on Demand offers video support on specific topics. Please speak to your tutors for login details. You can access personalised content online and in college.
For Yipiyap support, please contact Iman Farrar, Yipiyap Upgrade Coordinator.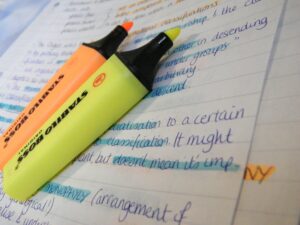 Useful GCSE 

English 

revision resources
Below you'll find a bunch of specific topic guidance and revision videos to support you with your GCSE English revision. 
Try some revision guides
Here's some useful revision guides for AQA English Language Paper 1 and 2:
Watch revision videos
Read support texts
You'll find lots of support texts for GCSE English in our Learning Resource Centres and digitally.
Useful GCSE English exam advice
Discover hints and tips for success in our GCSE English exam guidance sheet alongside English technical terms.
What if I need more support?
In the first instance, please speak with your English or Maths tutor about your concerns. They can guide you though topics, provide you with additional revision resources and let you know about upcoming revision sessions.
Managing exam stress
The Student Support and Safeguarding team are on hand to support you. If you're finding exam stress is getting to you, please reach out.
You can ask any member of staff to take you to Student Support and they will be more than happy to point you in the right direction. 
You can also email via safe@activatelearning.ac.uk or call on 01865 550401 during college hours. 
All students have free access to Fika via their student accounts. Fika is a mental fitness website and app that helps support your mental health and wellbeing.  Learn more about managing stress and anxiety with free Fika courses.