Today we launch our Speak up Speak out campaign. This campaign is about creating a culture where we safeguard our students from any form of sexual harassment or abuse.
Everyone should feel comfortable and safe in and outside college. Your wellbeing is intrinsic to your happiness, doing well in your studies and having an enjoyable experience on campus.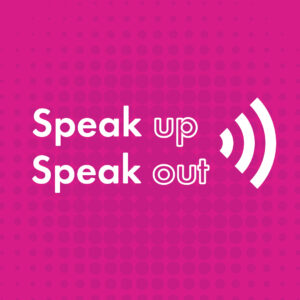 Taking care of you and your sexual

wellbeing
As part of our Speak up Speak out campaign we are exploring the following topics:
Consent
Sharing nudes and sexting
Porn and revenge porn
Online sexual abuse
Sexist stereotypes and sexualised language
LGBTQ – homophobic and transphobic abuse
Peer-on-peer abuse
Sexual harassment
Sexual violence
Healthy respectful relationships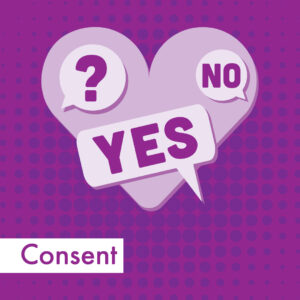 Consent
When talking about sex, consent means agreeing to have sex or take part in sexual activity. Sexual activity can include kissing, touching and more.
To protect yourself and other people, everyone needs to know about consent. You always need consent from everyone involved before every sexual encounter, every time. Everyone involved must have full freedom and the capacity to give consent. This means no one should feel pressured or forced into any sexual activity. Everyone should feel safe to change their mind whenever. Everyone should also be able to understand what they are agreeing to.
Consent is all about being respectful, checking in with your partner throughout and paying attention to what they want or enjoy.
For more information about consent, including help and support, please visit Brook for more resources.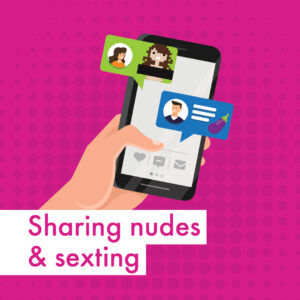 Sharing nudes and sexting
Sharing nudes can be risky. It could end up anywhere and they could lose control of them.   
Sharing nudes means sending sexual images of yourself to someone else, which can include full or semi-naked photos or videos. Sexting means sending sexual messages.  
Did you know it's illegal to send or receive nudes if you're under 18? Even if you're in a relationship with the person involved.   
If something has gone wrong when you have been sexting, there is support available. Remember, it's never OK to pressure someone to share nudes, and it's never OK to send someone a nude without their consent. There are always questions to consider before sexting.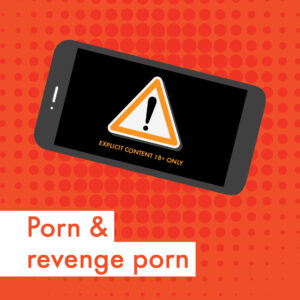 Porn and revenge porn
Images of people engaging in sex can be seen in ancient pottery or carved cave walls. Today, porn has become a lot easier to access on the internet.   
People have different opinions about it. Some people think all porn is bad, others point out it can be harmful, especially to young people. Lots of people watch porn which is okay, and it's also okay if you don't.   
It's normal to be curious about porn. Remember that watching porn is a choice, and only you decide whether it's something you're comfortable with.  
It's never okay to watch illegal porn. And it's never okay to share sexually explicit images or videos of someone else without their consent. This is known as revenge porn. Revenge porn is a criminal offence.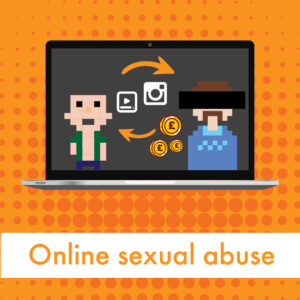 Online sexual abuse
The internet can be a fun and interesting place. Sometimes people may try to trick you, so it's important to know how to stay safe.   
Online sexual abuse is when someone manipulates someone else to get them to do something sexual. This can also include being shown unwanted sexual things without consent. It can take place across many apps or websites.  
It's never OK for someone to blackmail or force you to do something you are uncomfortable with. It's also not healthy to hide a relationship with someone online.   
If something doesn't feel right, it's important to reach out to someone you trust or a support service. You don't have to deal with it on your own.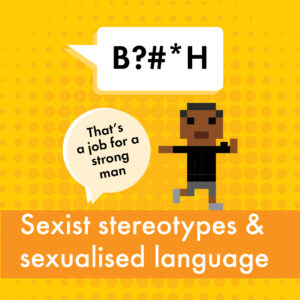 Sexist stereotypes and sexualised language 
Words can be powerful. Talking to someone in a sexual way when it's unwelcome or using sexist stereotypes can quickly make people feel uncomfortable and unsafe.   
Not everyone is OK with hearing sexual comments or insults about their body, clothing or appearance. It can be the same as treating someone like an object, especially when someone's feelings aren't taken into account.   
It's never OK to make sexual comments about someone without their consent, whether that's in person or online. This can also be known as verbal sexual harassment. You always need consent. It's key to being respectful. If you're ever in an uncomfortable situation like this, you can always report it.   
It's also never OK to call people nasty names or shame someone because of their sexuality.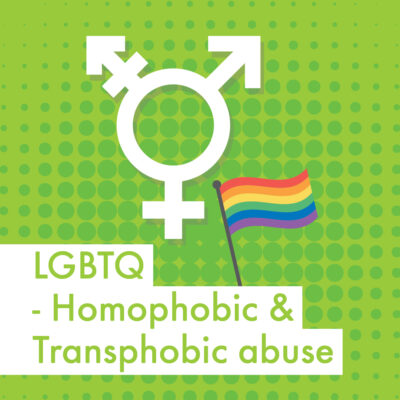 LGBTQ – homophobic and transphobic abuse
It's never OK to behave in an insulting or threatening way towards someone because of their sexuality or gender identity, whether that is in person or online. This can be classed as homophobic or transphobic abuse, and it can be reported to the police.  
Everyone has a right to express themselves. No one should be bullied or discriminated against because they are lesbian, gay, bi, trans or non-binary.   
The simple rule is if something makes you feel unhappy and intimidated, it's most likely bullying. When someone is being bullied, it can feel tough or even scary to communicate feelings. No matter what's going on, there is support available to help it stop and find ways to cope.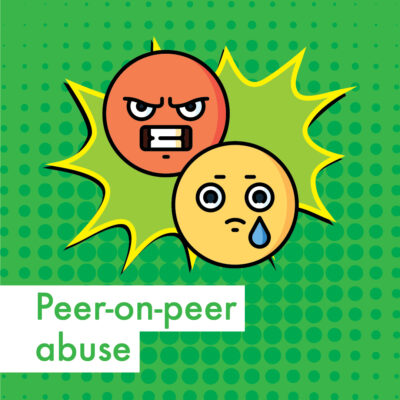 Peer-on-peer abuse
Abuse doesn't always happen between adults. Children can abuse other children, this is known as peer-on-peer abuse. It's important to remember this can take place anywhere, not only in college or school.   
Peer-on-peer abuse can include (and is not limited to) bullying, cyberbullying, relationship abuse, sexual activity without consent, as well as most of the topics listed in this booklet.   
The kind of abuse can be emotional, physical and/or sexual. The behaviour is often unwanted and can involve feeling pressured or forced to do something without having previously agreed to it.   
Everyone has a responsibility to know what's OK and what's not OK. No one should have to tolerate abuse, it's unacceptable. Know the signs.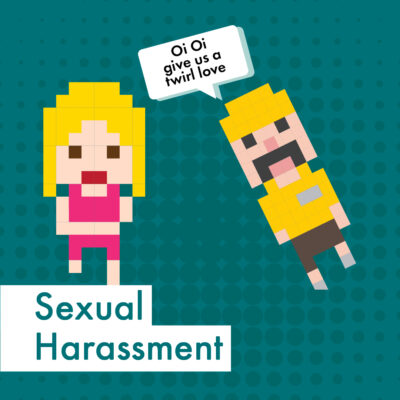 Sexual harassment
Any kind of unwanted sexual behaviour can be considered as sexual harassment. The behaviour could be a one-off or repeated. It can happen anywhere, to anyone, regardless of gender or sexuality.   
Everyone deserves to be treated with respect. No one should be made to feel uncomfortable by anyone's unwanted sexual behaviour.   
Common types of Sexual harassment include unwanted: staring or leering at your body, touching, lifting up your skirt/top, sexual comments, sending explicit images or videos and exposing private parts without consent.  
Sexual harassment can include lots of different behaviours but if harassment turns physical or forceful then it can be defined as Sexual Violence. It's not your fault. You never have to deal with it alone. There is support available and you can report it.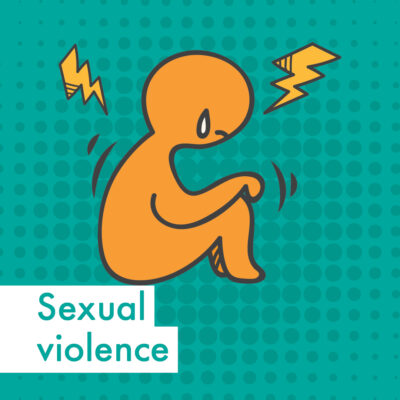 Sexual violence
Sexual violence involves someone being forced, pressured or blackmailed into any act of unwanted sexual activity without consent. Sexual violence is a crime.   
This can include and is not limited to: rape (having sex without consent), being sexually touched without consent and performing a sexual act for someone else without consent.  
Sexual violence might not always leave a physical mark, but it can be seriously distressing and traumatic to the victim. It can leave an injury that can't be seen and take a long time to recover from.
All incidents of sexual violence and harassment are not acceptable.  
If you think you may have been suffered from sexual violence – whatever has happened, there are people and places who can support you or give advice. You are not alone.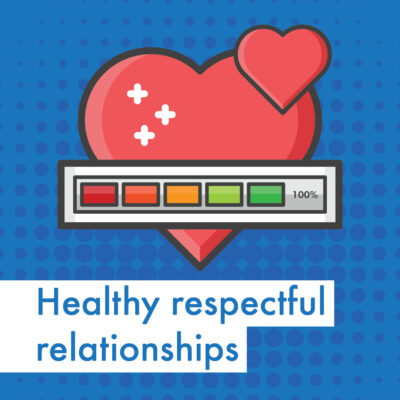 Healthy respectful relationships
When you're in a new relationship, it's normal to feel excited, special, and happy.  
Sometimes relationships can change, and it can be difficult to notice when things are going wrong.  
In a healthy relationship, someone shouldn't try to control or threaten you. This behaviour might be physical, sexual, emotional, financial or psychological.   
If your relationship doesn't feel right, it could be time to walk away.  If you don't feel comfortable doing sexual things with someone, then you don't have to.   
Sex is only OK if both people involved want to have sex. Consent might not always be a straightforward yes or no answer. It's important to pay attention to your partners words, actions and sounds.  
It is important to form healthy relationships and surround yourself with people who make you feel good about yourself.  
Your mental health matters  
It is important to take care of your mind and body, to take some time for yourself to unwind and do the things you enjoy.  
If you are feeling on edge from time to time, that's normal. You may like to practice your mindfulness, try deep breathing, stretching, meditation or other relaxation techniques.  
Be sure to take time to walk in open spaces each day and look at organising your daily routine with a flexible schedule that works for you. Also, allow yourself to indulge occassionally, spend some time with friends, binge your favourite TV series, get lost in a book you've been meaning to read or even embrace a new hobby altogether!  
If you are seriously struggling with your mental health, the Safeguarding team are on hand to ensure you have the support you need and access to counseling services if required.
Support and information
Everyone has a responsibility to know what's OK and what's not OK. Everyone deserves to feel safe, happy and supported where they are. If you are ever affected by any of the topics in this booklet, you can speak to anyone in the Safeguarding Team at Activate Learning.
If you're a student or parent at an Activate Learning college and you have any questions or concerns, please email safe@activatelearning.ac.uk or contact the Activate Learning Group Safeguarding and Student Support team on 01865 550 401 between 8.30am and 5.00pm on weekdays.
The team can provide advice, guidance and support if you are worried about your own or somebody else's health, safety or well-being.  Whatever it is, the team will always listen and will want you to feel safe, supported and cared for.  
Other services that can offer specialist help include:  
The Mix provides free, confidential emotional support for young people aged 16 – 25. 

 

Young Minds offer a free 24/7 crisis messenger by texting YM to 85258.

 

GALOP provides advice and support to members of the LGBT+ community.

 

The Survivors Trust has a chat service and a helpline to support people affected by sexual violence or abuse.

 

Victims First is committed to making sure that all victims receive the support they need to cope and recover from the impact of the crime.

 

Survivors UK supports men who have been raped or sexually assaulted.

 

RAINN offer advice and support for people with disabilities who have experienced sexual abuse. 

 

SafeLink have dedicated support for victims with learning disabilities.

 

CEOP's aim is to protect children from online sexual abuse. You can speak to a child protection advisor who will do everything they can to make you safe.

 

Revenge Porn Helpline helps adults that are being threatened to have intimate images shared without consent or have already been shared.

 
Visit brook.org.uk for more information on sexual health and wellbeing.