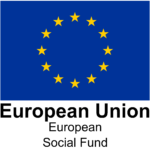 What is this programme about?
Recruiting and onboarding employees can be expensive and resource intensive. For small and medium-sized employers, it is imperative that they invest in the right employee who can add value to their business from day one. In the current economic climate, people who are equipped with the skills and knowledge needed to hit the ground running in the world of work are more valuable than ever.
That's why Activate Learning is looking to work with 175 local businesses to help address the local skills shortage in the Science, Technology, Engineering, Arts and Maths industries. We'll provide a platform for employers to share current industry methods, ideas, and best practice. Together, we will shape our further education curriculum to ensure young people are "business fit" as soon as they finish their studies.
Activate Learning is working with the full support of Thames Valley Berkshire Local Enterprise Partnership and funding from the European Social Fund. We will run this programme in collaboration with our partners Activate Learning Education Trust, Windsor Forest Colleges Group and Newbury College.
Why join our programme?
You'll be able to share your skills and knowledge directly with both students and teachers, ensuring that what is being delivered targets what is needed in the workplace and adheres to current industry standards. We're very keen for you to share your workplace requirements from courses in the STEM industries and to make certain that they develop the necessary skills.
An innovative programme of teacher placements provides invaluable insights into how your business operates, how this relates to what they are teaching, and how they can use their new industry-leading knowledge in the classroom. Perhaps you have an existing science or technology problem that our students could help with through a project-based learning exercise. You will be able to resolve an issue and have input into what is delivered in class!
Many employers see this project as an opportunity to give something back, sharing valuable inside knowledge. You'll receive full support, and you might also gain some new skills along the way, reinforcing your knowledge, whilst developing strategies that could be useful in your own business. We'll also be documenting successful engagements with case studies to promote the programme, raising the profile of partnering businesses.
You'll be able to play a crucial role in closing the current skills gap between industry and education in Berkshire, securing a well-educated and industry-equipped talent pipeline. And you'll have the opportunity to spot future talent amongst the students on the programme; you may even find your next apprentice or two!
How to apply
If you'd like to learn more about the project, with a view to getting involved, please get in touch!
There are options to deliver in the classroom, on-site, and virtually. Whether you think you could spare half an hour to speak to students, or potentially provide a teacher or student placement opportunity, we'd love to work with you.
Please complete the form below and one of our specialist advisers get back to you as soon as possible.