Staying connected with your college and classmates after you leave is an excellent way to maintain a sense of community and support as you continue your professional journey. By staying in touch and engaging with other people from college, you can gain access to a range of benefits, including networking opportunities, career resources, and social events.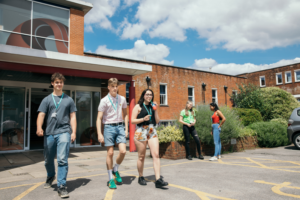 Expand your network
One of the primary benefits of staying in touch with Activate Alumni is the opportunity to expand your network. By attending alumni events and engaging with others on our social media platforms, you can build connections that may help you in both your career and personal life.
Check out our socials to start connecting!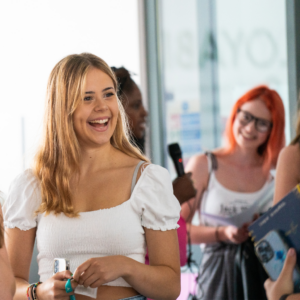 Professional and personal growth
Staying connected via Activate Alumni can provide opportunities for personal growth and professional development. As a former student of Activate Learning, you can access a variety of benefits designed for this purpose.
If you want to continue your education, you can access a range of adult courses at a discounted price. You can also take part in volunteering and business engagement opportunities to share your expertise and the experiences that you've gained since leaving college with the next generation of new talent.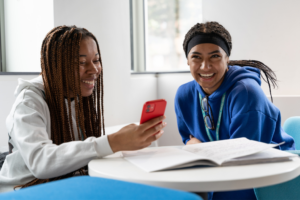 Events and engagement opportunities
Activate Learning also provides a range of social events and activities that can help you stay connected with other graduates. Whether it's a reunion, a careers fair, or a networking event, these events provide opportunities to catch up with old friends, make new connections, and expand your social circle.
Another benefit of staying in touch with Activate Alumni is the opportunity to give back to the institution that played a significant role in shaping your life. By donating your time or resources, you can contribute to the college's continued success, and help ensure that future generations of students have the same opportunities that you did.
If you wish to make a donation to Activate Learning, however big or small, please get in contact via email.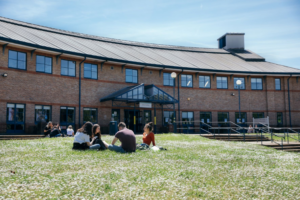 Share your memories!
At Activate Learning, we love sharing uplifting and inspirational stories, and hearing from our former students is always wonderful! We frequently share alumni success stories and case studies on our website and social media, where our former students share some of their favourite memories.
Staying in touch with your fellow Activate Learning Alumni can provide a range of benefits that extend well beyond your academic years. So, don't hesitate to reach out and make the most of the opportunities available to you as an alumnus!
Contact us at alumni@activatelearning.ac.uk