Our Reading FC Community Trust football squad made history recently, winning the T3 Tactic League for the very first time.
In a very competitive league containing John Madejski Academy (JMA) and Bracknell Town FC among others, the Reading College squad were able to display not only a high level of technical and tactical proficiency but were also able to incorporate the life skills they have developed over the course of the year. From resilience to come from a goal behind to win against JMA, to restraint when games became fiery and fiercely competitive, to being able to goal set and stick to a plan once the realisation that winning the league was attainable, every member of the group did themselves proud.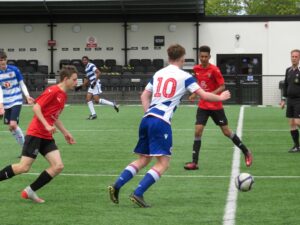 Special mention goes to the following Reading College students: Ryan and Keiron (for their outstanding goalkeeping throughout the season), Will, Sully, Diego, Kofi and James (who all made big contributions during their appearances), Mia and Amy (although they were unable to play in league fixtures, they remained ever present at training and were big supporters of the team on matchdays) and Charlie and Max (they were outstanding for the majority of the year and controlled games with their incredible technique and work ethic).
We look forward to having Reading College students continuing to contribute to our future successes.
The Reading FC Community Trust Level 1 Football Programme aims to help support your personal development through acquiring skills and knowledge in sport, exercise and fitness. The qualification also allows you to gain personal transferable skills that can be applied to the workplace or further study. Ideal for learners who aspire to develop their football ability and skills, whilst also learning about professional conduct and behaviour and the expectations and attributes of a professional athlete. You will also work towards achieving GCSE maths and English.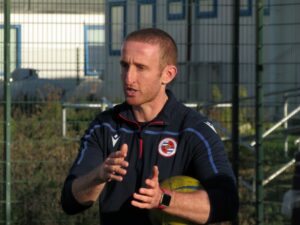 Edward Jackson-Sankey, Post 16 Football Programme Lead, Reading FC said: "I am absolutely ecstatic. The journey this group have been on in the last 12 months and the progression they have shown has been nothing short of outstanding.
"The league title is a nice bonus, but the real joy for me is in the improved technical and tactical understanding they've shown in games and in just how well they've all applied the softer life skills we've encouraged throughout the year to their football.
"They're all far more resilient, confident and positive members of our community. Roll on next year!"
Discover our Reading FC Community Trust Level 1 Football Programme or contact us on 0800 612 6008.