A young group of Horticulture and Landscaping students from Merrist Wood College have been rather busy over the past couple of months designing and planning their entry into this year's BBC Gardeners World College Gardens competition.  
The event takes place at the show's Spring Fair taking place within the beautiful surrounds of the Beaulieu Estate in Brockenhurst, Hampshire on 28, 29 and 30 April.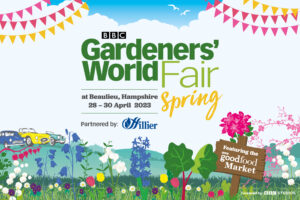 The college was approached by producers of the show at the end of last year to enter the new College Garden Competition category and the team were delighted to get involved, selecting a group of eight keen students to represent Merrist Wood College in the competition.  
Having been set the theme, 'An Ode to Victorian Gardening', the group of students, the youngest of whom is just 16 years of age, have been working closely with mentor, award-winning garden designer Cherry Carmen, to bring their vision to life.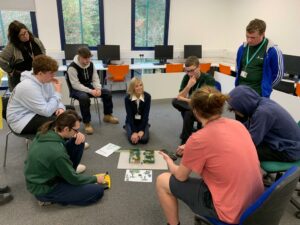 Their goal is to create a garden that promotes wellbeing, providing a place of solace and connection for students and visitors alike. 
The garden design features two benches made from a wind felled Western Hemlock tree (a species introduced to this country by the Victorians) and taken from the Merrist Wood estate.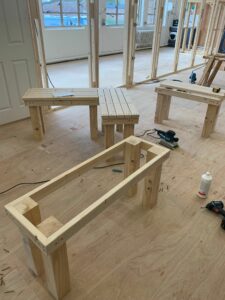 Displaying a good example of how Activate Learning colleges work in collaboration, the timber was recently milled by Merrist Wood Arboriculture apprentices, and the finished planks were crafted into the benches by Carpentry apprentices from Guildford College.
The benches will sit with much pride at the Merrist Wood campus once the event is over.
Jo Manser, Director at Merrist Wood College said, "We are thrilled to be a part of this exciting competition and look forward to creating our design at the Gardeners World Spring Fair. 
"Our garden is designed to inspire visitors with design features and planting that they can easily try at home. We are also mindful of the environment and budget constraints, aiming to reuse and repurpose materials while responding to our changing climate. We're also incredibly grateful to our sponsors and supporters who have given and lent us all manner of materials to help the students achieve their vision.
"We love any opportunity to show what our fantastic students are capable of, and they have done themselves proud with this incredible design. We are quite sure that successful careers in this industry await all of them!"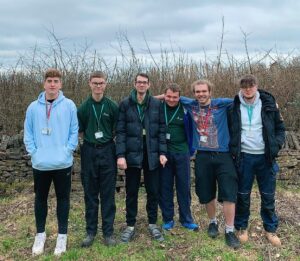 The BBC Gardeners World Spring Fair offers a unique opportunity for the Merrist Wood Horticulture and Landscaping students to showcase their skills and creativity to a wider audience.
Visitors to the event will have the chance to see the students' garden firsthand and be inspired by their innovative and contemporary approach to garden design, albeit with a classic Victorian accent. 
The student team will be building their garden on site at the show ground from Monday 24 April, before the judging takes place on Thursday. The main event is then open to the public from 28 April.  
Tickets for the event can be booked at: https://bit.ly/MWBBCGardenersWorld.