Students at Reading College and University Centre met employers at a Hospitality Careers Event on Wednesday 6 September.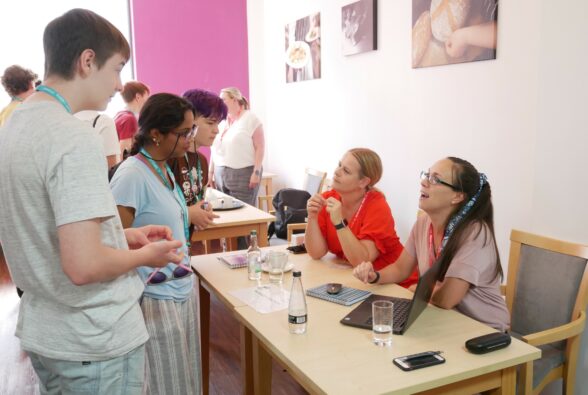 The event gave students studying our Professional Culinary Arts programmes the chance to meet employers and find out about work experience, part-time roles and apprenticeships opportunities.
Five employers took part in the event: Brunning & Price, Double Tree by Hilton St Anne's Manor, Heckfield Place, The Belgian Arms and The Bladebone.
The careers event was organised after the Employer Advisory Board Round-Table event which took place in the spring, following a suggestion from one of the employers.
Employer Advisory Events take place regularly, where employers and members of Thames Valley Chamber of Commerce meet with lecturers and business engagement specialists to discuss opportunities to collaborate and address skills gaps.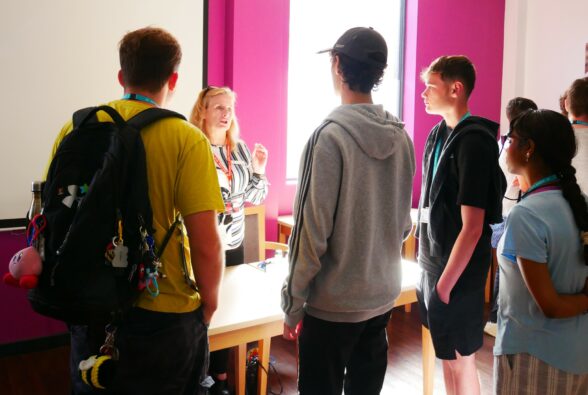 Gabriel Fisher, aged 17-years-old, from Twyford, is studying a Professional Culinary Arts Level 1 Certificate at Reading College and University Centre.
They said: "I think it's really cool. You get to talk to people in the industry and see the type of people who you might be working with.
"I spoke to four employers. It was very interesting to talk with them. I've been learning about different types of cooking methods, learning as much as I can. I can see that the vast majority of these methods of cooking are used in these businesses, which I would help with, if I worked with them."
David Thompson, Director of The Belgian Arms, said: "We've spoken to lots of young people today.
"It's been really good to meet the young college students who wouldn't have had access to this part of the industry, which can help us to fill vacancies."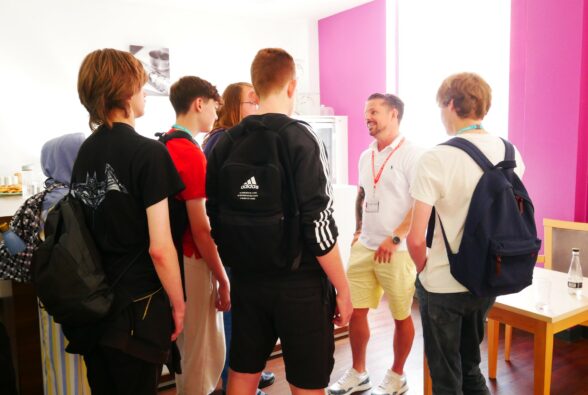 Richie Sanderson, Chef Patron at The Bladebone, said: "It's been great to get involved in this event. I've spoken to lots of young people who were all very keen to get my contact details, so I made sure that I had a conversation with them to make that connection."
Katie McNelly, Chef Lecturer at Activate Learning, said: "It's great for the students to have the chance to make connections with local employers.
"Without events like this, students can find it hard to take those first steps into the industry.
"It's really good for them to make those connections, which could lead to opportunities for them in the future."
Discover our Hospitality and Professional Cookery programmes available at Reading College and University Centre or contact us on 0800 612 6008.