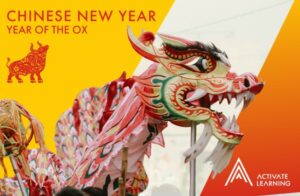 As you know this Friday is the start of the half term break. You have all worked very hard in difficult circumstances. Take a well-deserved break and enjoy the holiday.
Xīnnián kuàilè" (新年快乐) means 'Happy New Year – this is the year of the Ox!
Watch some videos about Chinese New Year and find out your own animal.
We've got some new Students' Union recruits!
Thank you for your involvement in helping to vote for new positions in the Students' Union.
We're delighted to announce the following:
Henry Southey, Vice President of City of Oxford College

Kziah Foster, Vice President of City of Oxford College

Mati Miarczynski, Vice President of Farnham College
Well done to Henry, Kziah and Mati, we are very excited to have you part of the team and look forward to welcoming you.
The next elections will be held in April and will be for the Officer posts – keep your eyes peeled for more information!
What does kindness mean to you?
We all need a little bit of extra kindness right now! So, next week, we'll all be celebrating Random Acts of Kindness Day on the 17 February.
As part of this, the Student Enrichment and Engagement team have put together a  padlet to note down what kindness means to us. Please feel free to add a comment!
Mental health – do you need additional support?
We recognise that this is an unsettling time for everyone and are conscious of the need for everyone to take care of their mental health and wellbeing, as well as their physical health. We understand that you and your child may find social distancing to be boring, demotivating, or frustrating. Please be assured that this is a normal response in an extraordinary set of circumstances.
Here are some top tips to support mental health whilst working from home:
Try and have a separate workplace in the home, if not possible – clear work things away at the end of the day so it is clear working time has ended.

Take regular breaks and exercise

Spend times doing things you enjoy (cooking, reading, watching TV)

Eat healthy, well-balanced meals and drink plenty of water

Keep windows open – let in the fresh air and sunlight
Thank you for attending the Careers and Apprenticeship Fair 2021
Thank you to all of you who joined us for the Careers and Apprenticeship Fair 2021! It's been an exciting week and we're so grateful you tuning in and to all the employers who worked alongside us to offer talks this week!
You may have noticed on social media that we've also been celebrating National Apprenticeship Week 2021. If you're interested in learning more about apprenticeships, please get in touch with Activate Apprenticeships.
If you haven't managed to visit the Careers and Apprenticeship Fair 2021 there is still time to get involved.
Anyone that visits the fair and fills in the form will be entered into Prize Draw with the chance of winning an Amazon voucher.
Sexual Health and Guidance Week
As part of Sexual Health and Guidance Week, we've created an area on ALO where you can access all the information and resources you need to keep you safe.
As well as information on sexual health, there is also information about consent and what that means when you're in a sexual relationship, which is something that everyone needs to understand.
Once you've had a chance to read through all the information, you can get to test how much you've remembered with our short sexual health quiz.
Celebrating International Day of Women and Girls in Science 2021
Yesterday, we celebrated International Day of Women and Girls in Science 2021 on 11 February. As part of this, we spoke to our female employer partners and students about their exciting and inspirational STEM careers and relationship with Activate Learning.
What will be happening after half term?
We are still waiting on further guidance from the Government, which we are expecting the week of 22 February.
Next term, we'll be celebrating the following awareness days and religious holidays:
Lent and Easter (17 February – 3 April)

International Women's Day (8 March)

Learner Voice Parliament (17 March)

The holy month of Ramadan and Eid (12 April – 13 May)

Mental Health Awareness Week (10 – 16 May)