Public Services students from Bracknell and Wokingham College put their lifesaving skills to good use to raise money for Thames Valley Air Ambulance.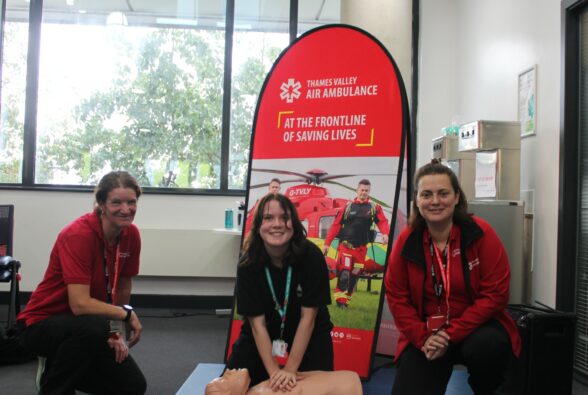 The students performed seven and a half hours of continuous CPR. They took it in turns, performing CPR for two to five minutes each.
There was a Thames Valley Air Ambulance-themed cake sale, featuring helicopter biscuits, iced to look like the Air Ambulance, and iced cupcakes spelling out Thames Valley Air Ambulance. Students and staff could also take part in a raffle to win prizes and a midthigh pull and grip strength test challenge, which are two of the entry tests for Thames Valley Air Ambulance staff.
The students also accepted donations to Thames Valley Air Ambulance on the day. Donations could be paid in cash or via credit or debit cards, with the aim of raising £1000. They have raised £536 so far.
The fundraising event took place on Friday 20 October, in the First-floor student hub at the Church Road campus, between 8.30am-4.30pm.
Students studying their second year of our Public Services Level 3 Extended Diploma organised the fundraising event as part of a unit on better understanding the third sector.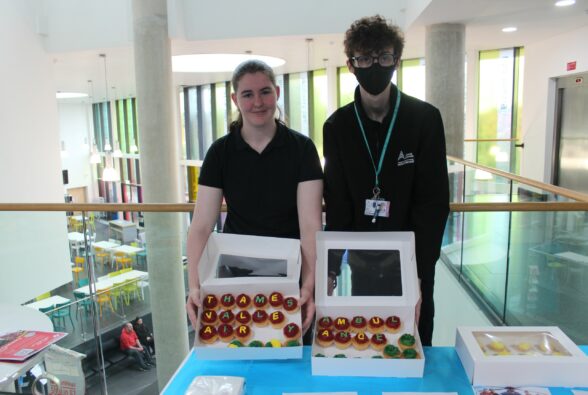 Milo Abbott, 17, from Binfield, was one of the students who took part in the challenge.
He said: "It's been good and quite educational to take part in this challenge. My CPR skills have improved. My stamina and confidence in doing CPR has also gone up.
"We chose to raise money for Thames Valley Air Ambulance because we realised how hard they work and how much it costs to get an air ambulance in the air.
"We chose to perform seven and a half hours of continuous CPR to replicate what it's like at a scene of an emergency where paramedics perform CPR until a paramedic can no longer do it or someone else takes over.
"We also wanted to show how much effort and training the Thames Valley Air Ambulance paramedics, pilots and doctors put into their lifesaving jobs.
"Taking part in this event and organising it as a group has helped us to develop our teamwork and communication skills."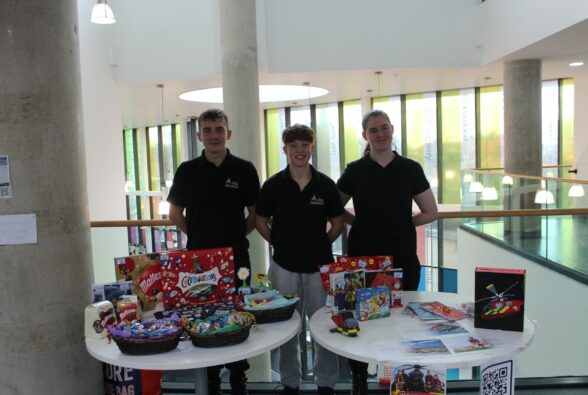 Daniel Ellis, Public Services Teacher at Activate Learning, said: "It's great to see the Level 3 students coming up with this fundraising challenge of doing seven and a half hours of continuous CPR for Thames Valley Air Ambulance.
"Continuous CPR in any emergency, can and does save lives. For the students to experience this, helps them to understand the challenges faced by first responders across the uniformed protected services, across the world.
"All uniformed protected services organisations have a minimum fitness standard to meet the demands of their role. This challenge helps to highlight those demands and demonstrates the importance of health and fitness within the uniform protective services and helps the students to understand the reasons behind them.
"It also helps them to work on their teamwork by taking it in turns and develop the perseverance and dedication that would be required in a real-life situation."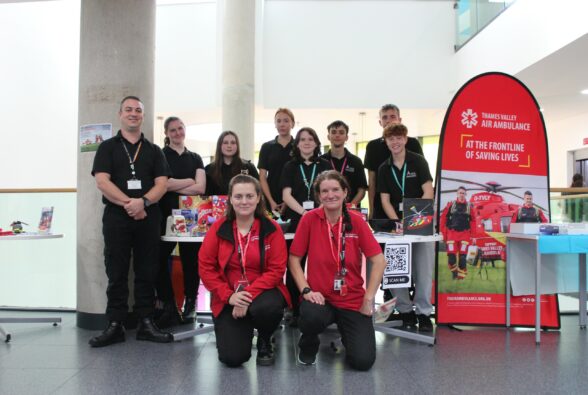 Ruth Dunkin, Head of Community and Events at Thames Valley Air Ambulance, said: "It's fabulous that the students are doing this challenge and fundraising for Thames Valley Air Ambulance. I wonder if they realised at the beginning quite how difficult and tiring it is. They are doing an amazing job!
"We now attend more cardiac arrest jobs than anything else. Last year we attended over 3000 callouts. Raising awareness of CPR is fabulous, particularly within the younger age group.
"We would actively encourage people to learn and know how to do CPR, where their nearest defibrillator is and how to use it."
Thames Valley Air Ambulance is the charity that gives everybody in our community the best chance of surviving and recovering from an emergency. They work in Berkshire, Buckinghamshire and Oxfordshire, bringing hospital-level care to whoever needs it, by land and air. Their team are highly trained and ready for any eventuality. The charity is not government or lottery funded, so they rely on the generosity of our community. To find out more about Thames Valley Air Ambulance, visit: www.tvairambulance.org.uk
If you would like to support our students' fundraising efforts, donations can still be made via their Go Fund Me page: https://www.gofundme.com/f/ups-fundraiser-for-tvaa
Find out about our Public Services courses available to study at Bracknell and Wokingham College or contact us on 0800 612 6008.