Students with special educational needs and disabilities (SEND) from Bracknell and Wokingham College raised £750 for a local charity.
The students took part in a variety of activities, including sponsored walks, sponge tosses, plant sales and a teddy tombola, to raise the money for the Bracknell Foodbank, as part of the college's Raising and Giving Week (RAG).
Bracknell Foodbank is part of a national network of foodbanks, giving out nutritionally balanced emergency food to people in crisis who have nowhere else to turn. They are based at Kerith Community Church on Church Road, in the centre of Bracknell.
The students handed over the money raised to Kevin Foley, a volunteer representative from Bracknell Foodbank, when he visited the college on Thursday 11 May.
Taking part in RAG Week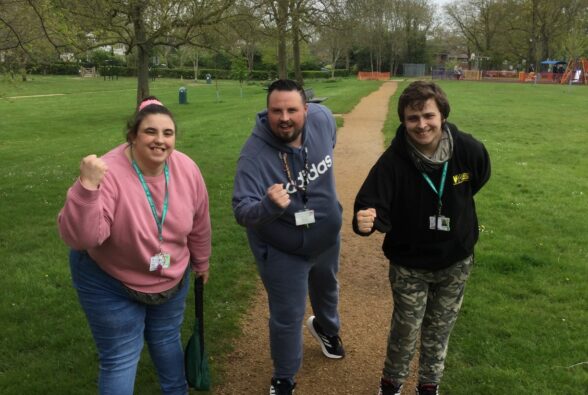 Luke Smith, 19, from Bracknell, is one of the students studying on the Supported Foundation Pathway at Bracknell and Wokingham College.
He said: "I really enjoyed taking part in the fundraising activities, especially the sponsored walk around the Elms playing field. I also enjoyed selling plants at the RAG Week Fete.
"Throwing sponges at our teachers was really fun. At the end of the week, I dressed up as Michael Jackson for our Coronation party, as His Majesty King Charles III previously met him."
Bella Ealey Newman, aged 21-years-old, from Warfield, is studying a Supported Foundation Pathway at Bracknell and Wokingham College.
She said: "It was amazing to take part in all of the activities. I enjoyed throwing a bucket of water over my teacher's head. I won a unicorn in the teddy tombola. We went on a sponsored walk, where I did some running.
"I loved it when we presented all of the money to Bracknell Foodbank. I feel really happy to have taken part."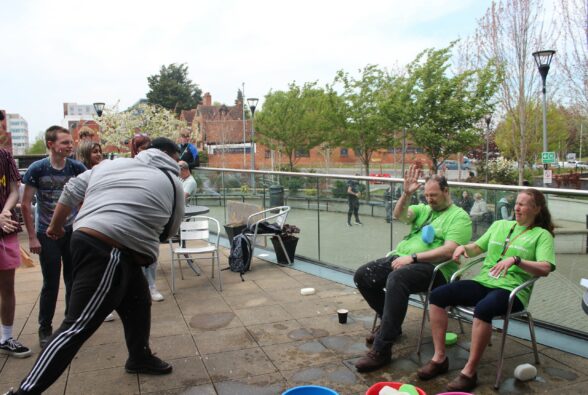 Teamwork in action
Sandra Walters, LLD/D Lecturer, Activate Learning, said: "The students did amazingly well. They came up with their own ideas of how to raise money and who they wanted it to go to.
"The reaction when they found out how much they raised shows what a good team they've become.
"It was lovely to see the more-able Tier 4 learners supporting the less-able Tier 2 learners to organise and take part in the fundraising activities."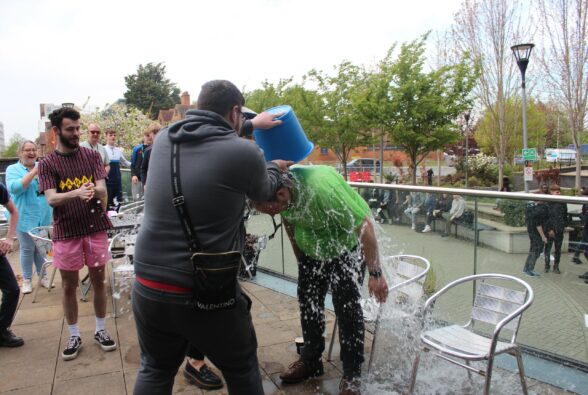 A big thank you
Claire Mather, Bracknell Foodbank Manager, Kerith Community Chruch, said: "We are so grateful to the SEND students at Bracknell and Wokingham College for raising an incredible £750 for us at Bracknell Foodbank.
"This year due to the Cost of Living crisis, demand on our service has been higher than ever before, and monetary donations such as this are a huge help in enabling us to meet this demand. Huge thank you to everyone involved!"
Find out about our programmes for students with Special Educational Needs and Disabilities available at Bracknell and Wokingham College or contact us on 0800 612 6008. To find out more about Bracknell Foodbank and how you can support them, please visit bracknell.foodbank.org.uk or contact them on 01344 862699 (this phoneline is manned from 10am-3pm Monday-Friday).