Beauty Therapy students from Bracknell and Wokingham College are supporting their local community by providing beauty treatments for elderly residents living in independent living.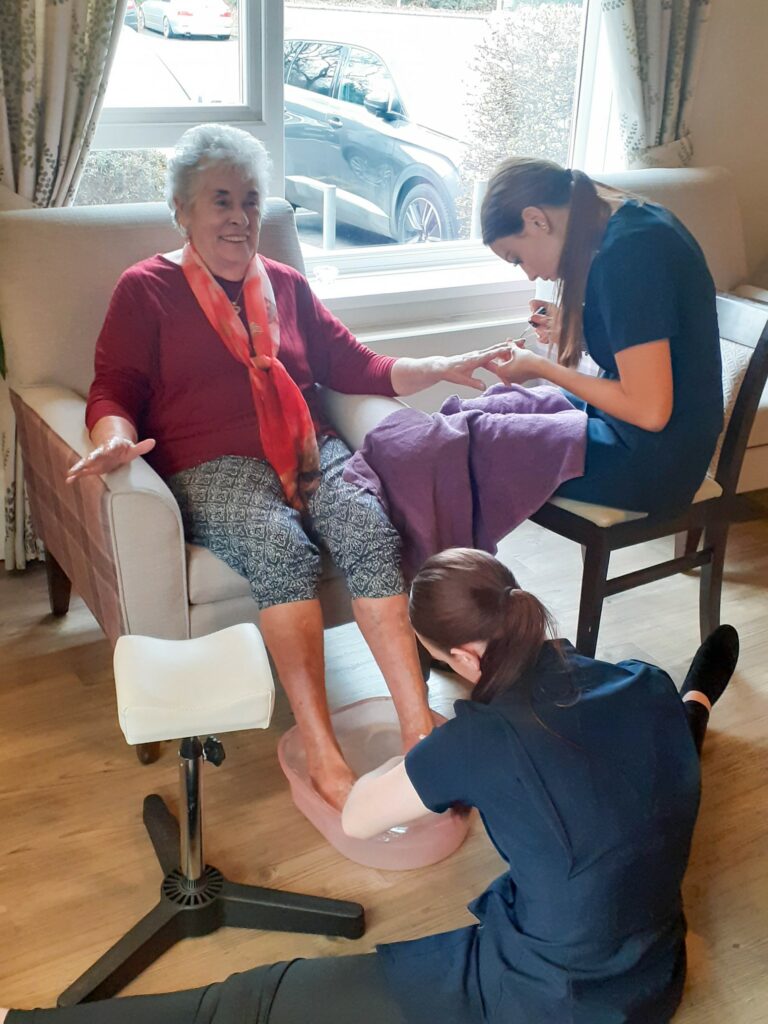 The students have been getting out into their local community to visit residents at Edmonds Court in Sandy Lane, every Wednesday and Friday morning to perform treatments including manicures, head massages and pedicures.
While the placements have provided an opportunity for the students to get valuable work experience by practising treatments on members of the public, they have also been great for the wellbeing of the elderly residents.
Edmonds Court is just one of Silva Homes properties. It is hoped that the placement will be opened up to the other eight schemes across Bracknell and Sandhurst, by busing in the residents to one central area.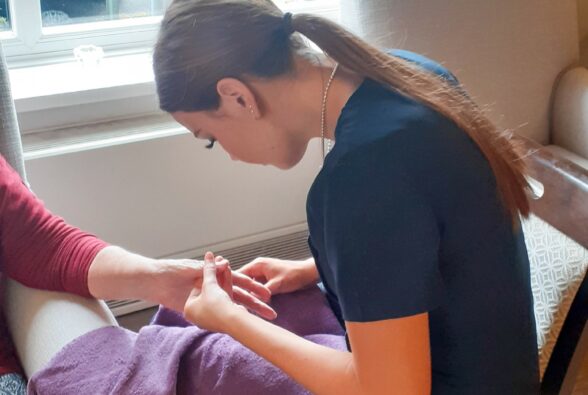 It helps me to feel more professional
Emily Carney is studying a Beauty Therapy Level 2 Diploma at Bracknell and Wokingham College.
She said: "It makes me happy to see the residents happy.
"Doing this placement helps me to feel more professional and it's made me feel more confident as a Beauty Therapist and happier to come, knowing that I'm going to make them happier."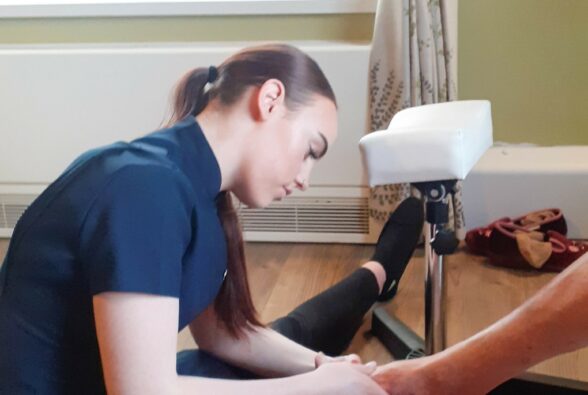 It's lovely to mix with the younger ones
Pam Miller, a resident at Edmonds Court, said: "It's lovely to mix with the younger ones. It's been a lovely experience to have my nails done.
"The girls are lovely, and I wish them all the best in their careers, whatever they choose to do. "
The residents feel uplifted
Jo-Amber Maxted, Customer Relations Partner (Health and Wellbeing) at Silva Homes, said: "It's been nice to have the students here. It's uplifting for the residents and it's nice to see the community come inside the home.
"It's nice for the residents to mix with the students and interact with each other. It's given the residents a lift and it's something different for them as they don't have a beauty salon here.
"It's also improved the students' confidence."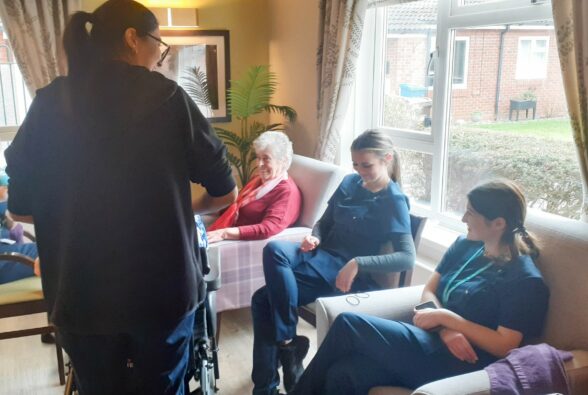 An opportunity to grow
Dawn Hoskins, Business Engagement Specialist at Activate Learning, said: "I'm delighted our students are supporting their local communities.
"It is heart-warming to watch their confidence grow and it's providing the opportunity for the students to engage with the residents and build their confidence and employability skills."
Find out about our Beauty Therapy courses or contact us on 0800 612 6008.