Activate Learning recently became one of the first Further Education providers to release an AI position statement.
The statement, which is available on the Activate Learning website, reflects how the educational group has successfully adapted to the fast pace of change in technology.
Activate Learning wants to ensure its staff and students possess the necessary knowledge and skills to engage with this constantly evolving technology, in a safe and responsible manner.
Activate Learning's AI position statement, issued in June 2023, ensures ethical considerations are observed when using AI tools and that AI literacy is promoted among staff and students.
It is also informed by Activate Learning's Learning Philosophy, which emphasises a learner-centric approach, where students are encouraged to actively engage and take ownership of their learning journey.
By incorporating Generative AI technologies into educational practices, Activate Learning seeks to further enhance a personalised-learning approach. This integration of AI empowers students to explore and discover knowledge in a way that is tailored to their unique learning styles and interests.
However, it is important to acknowledge that AI lacks the emotional intelligence and subjective experience that humans possess. Emotions involve complex cognitive and physiological processes that are deeply rooted in human psychology and consciousness, aspects that current AI technologies cannot fully replicate.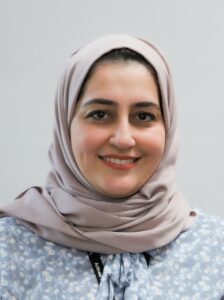 Sharmen Ibrahim, Group Director of Digital Education and AI, said: "With the release of Chat GPT earlier this year, we felt it was imperative to establish a formal position regarding the integration of Generative AI within our educational practices.
"To ensure a comprehensive and inclusive perspective, I organised roundtable discussions with staff and learners. The participation of over 100 individuals provided us with a diverse range of insights, encompassing both enthusiasm and apprehension surrounding Generative AI.
"At the end of the roundtable discussions, a statement was formulated and approved by Activate Learning's Group Executive team, before it went live on our website.
"Our vision is to foster a learning environment that embraces cutting-edge technology, while also addressing the concerns expressed during the roundtable discussions. We are working on some exciting avenues to support staff and learners to utilise Generative AI to meet their needs."
Read Activate Learning's AI position statement.