Activate Learning is pleased to announce that it opened their Applied Science Centre at Reading College on Thursday 17 March.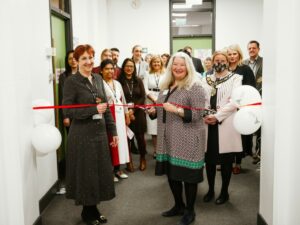 The facilities were opened by Sally Dicketts CBE, CEO at Activate Learning and Alison Webster, Chief Executive at Thames Valley Berkshire LEP.
Designed in partnership with Bayer PLC and Reading Scientific Services, the industry-standard facilities will be used by students studying our Science pathways at the King's Road campus. The facility will provide students with opportunities to practise and refine the skills they need to make them ready for life in the workplace.
Brand new facilities with the latest science equipment
The development of the capital scheme was supported by a £498,200 investment from Thames Valley Berkshire LEP in via Government's Local Growth Fund (Skills Capital).
The new facilities include a state-of-the-art laboratory, featuring industry-standard equipment, an adjoining equipment room and a flat.
Additional building work carried out to develop a flat for students studying the Forensic Science Level 3 Extended Diploma to use as a crime scene, which has been paid for by Activate Learning.
The Mayor of Reading, Councillor Rachel Eden attended the event along with representatives from local science companies including RSSL, Syngenta, STEM Learning and Glycologic.
Teachers from local schools and academics from the University of Reading also attended, along with representatives from Connect Reading, Reading CIC and the Thames Valley Forum.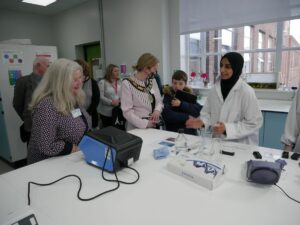 Sally Dicketts CBE, Chief Executive of Activate Learning said: "Science is so important. More and more young people are studying it.
"I would like to thank Thames Valley Berkshire LEP, Syngenta, RSSL, Bayer PLC, Thermo Fisher, and Hollybrook Estates for supporting us to build our science facilities. To have these facilities is so important for young people as an investment in both the college, our teachers and their future."
Enhanced learning experiences for science students
Peter Reynolds, Director of Career Pathways within Activate Learning's Academic and Professional Studies faculty said: "I would like to take this opportunity to thank HM Gove, Thames Valley Berkshire Local Enterprise Partnership, Bayer PLC, Thermo Fisher, Syngenta, and Reading Scientific Services for working with us to create this new industry-standard learning environment which will provide enhanced learning experiences for our students.
"This facility will also enable us to increase to number of students training for roles in the science industry.
"The new state-of-the-art Applied Science Centre will enable our students at Reading College to take what they are learning within real-life science settings and develop their skills further."
Exciting employment opportunities for graduates
Alison Webster, Chief Executive of Thames Valley Berkshire LEP said, "The science and technology sectors are huge growth areas Berkshire with some of the major life sciences companies here, such as Johnson & Johnson, RSSL, Syngenta and Bayer.
"12% of jobs in Berkshire are in the Professional, Scientific and Technical sector, which is 38% higher than the national average (8.7%).
"By providing a high-quality facility, Reading College will be creating the future workforce for these exciting and innovative industries. We look forward to the College providing new opportunities to young people as well as inspire school age children."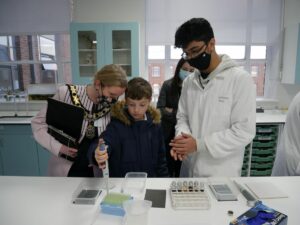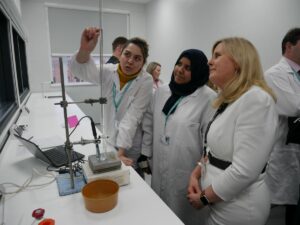 What does the new Applied Science Centre offer to learners?
The outstanding facilities within the Applied Science Centre include:
The laboratory will provide a teaching space for biology practicals with access to high-tech instruments and industry-standard equipment. The main laboratory has an adjoining instrument room where our specialist equipment including the PCR machine, electro-phoresies machine and spectrophotometer are stored so that the equipment can be accessed easily from the laboratory.
The flat will be used as a forensic scene by students studying the new Forensic Science Level 3 Extended Diploma.
Find out more about our A Levels, Science and GCSE programmes available at Reading College or contact us via 0800 612 6008.