Mental Health Awareness Week is an annual event that started 22 years ago. It's an opportunity for the whole of the UK to focus on achieving good mental health – something that we've all become more focused on during the pandemic. The event has grown to become one of the biggest awareness weeks across the UK and globally.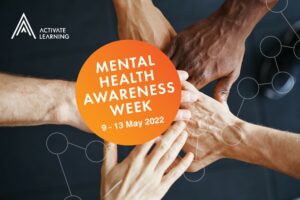 The theme for this year's MHAW is Loneliness, which is something that we've probably all felt at some point in our lives.
Sadly, according to the Mental Health Foundation, loneliness is becoming more and more common, and it is something which has had a huge impact on both our physical and mental health during the pandemic.
But what is it?
Loneliness is different from being alone, in fact some people love being alone and recognise their need for alone time. It's also possible to have lots of friends but still feel lonely, if you're in a relationship or friendship and feel misunderstood or not cared for.
What can you do about it?
If you recognise that you or one of your friends is lonely, drop into Student Support and have a chat with our friendly team who will listen and support you.
You could also talk about it with someone you trust like a friend, a parent, sibling or a teacher. It's not always easy to open up, but it helps.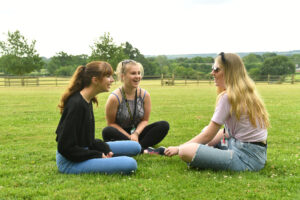 What we're doing during MHAW
From on-campus activities and workshops – there's lots to explore and discover throughout the week via Activate Learning Online.
You can also find out what's happening via our on-campus plasma screens and posters or via Activate Learning's social media channels.
How to manage loneliness
Here are some of our top tips to manage loneliness:
Try to get enough sleep

Sleep is really important, more than we give it credit it for and it can affect everything from our mood to health to our studies. If you're not getting enough sleep, there are things you can do about it such as limiting your screen time in the evening and keeping a routine.

Eat healthily

What we eat can affect our mood and health. At college, we have lots of healthy options available to keep you fuelled for learning and the day ahead.

Exercise

Exercise can have a good effect on our wellbeing, even if it's as simple as going for a walk or getting involved in team sports.

Take up a new hobby or interest

Starting a new hobby, sport or interest can be a great way to make new friends and connect with other people. At college, our student enrichment team organise various activities such as netball, mindful colouring, dungeons and dragons, and football. It's different for each campus so keep an eye on our plasma screens, look out for the posters or ask your student enrichment officer.

Volunteering

Similarly, getting involved with volunteering can help you to meet new people and learn new skills. It also looks great on your CV or university application. You can find out about volunteering in your area by visiting Involve – Bracknell Forest, Reading volunteering opportunities, DoIt, Oxfordshire Volunteering, Surrey Volunteering or the National Council for Voluntary Organisations (NCVO).

Leah is currently studying for her A Levels at Bracknell and Wokingham College.

She said: "I recently did some work experience at Frimley Park Hospital where I went round and spoke to the elderly patients, mainly the ones who didn't get a lot of visitors. At the time, trying to get visiting hours during the pandemic was quite hard because of Covid.

"It gave me a lot of social skills for adults, I can talk to kids my age, but I don't know how to make small talk to adults but now I can!"

Studying

Studying can have the added benefit of introducing us to new people who can become long-life friends.

Find people like yourself

If you are feeling lonely because of your sexuality, or are just simply looking for a safe space, our LGBTQIA+ groups could help. (Include details for each campus).

Get outside

Being outside in nature can have a massive impact on our wellbeing. So, whether that's going for a walk, doing some gardening or eating lunch outside, find what works from you and see the difference it makes.

Spend time with animals

From stroking a cat to taking a dog for a walk, interacting with animals can help us with feelings of loneliness.

Avoid drugs and alcohol

Although it may be tempting, drugs and alcohol can make loneliness worse. If you are concerned about yourself or your friends, pop into Student Support and have a chat.
Other resources