International Day of Women and Girls in Science is celebrated globally, through a variety of informative events that aim to champion equality in science.  
This year's assembly will focus on the role of Women and Girls and Science as relates to the Sustainable Development Goals.
We spoke to a female student and member of staff who learn and work in this exciting field to tell us more about their experiences and why they love being females in STEM at Activate Learning:  
Jae Greaves is studying A Levels in Criminology, Psychology and Art at Reading College. When asked about why she thinks it's important for girls and women to study Science, Jae was passionate that everyone should study it!
"I think it's important for everyone to learn science. A lot of it is just things that would help anyone to know. For example, with biology it's helpful for anyone to know at least the basics, because if you've got an issue or you don't know something, then it could go horribly wrong.
"Or again with physics, being able to know about it, even if it's not highly in detail, it's helpful to everyday knowledge. If you're trying to build some shelves and you don't understand physics or know how to build it properly, it's not gonna go well.
"If you weren't taught about science, I think people would struggle a lot more day-to-day. What's more, if you find that you're interested in it, it opens a whole range of possibilities, because you could go into  neuroscience or criminology!"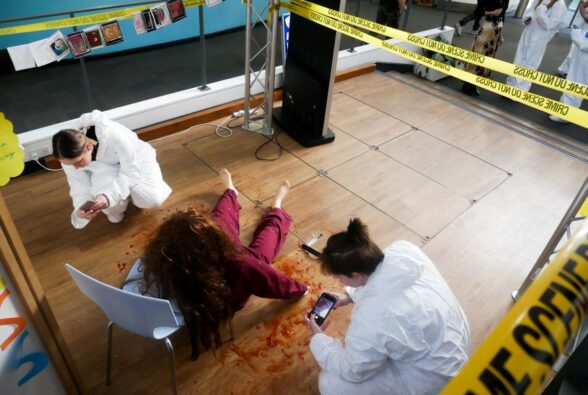 Nothing will change, if there's no one there to change it
Jae is passionate about science and more people of all genders and ethnicities getting involved.
"In many ways, just as in different subjects as well, it's all male dominated, which doesn't show what anyone and everyone can do.
"But if there aren't women in the field to begin with, then nothing can change. We need more people to be going into Science, and especially more variations of ethnicities and genders. Nothing can change if there isn't anyone there to change it.
"I think it's important that they're all valued and achievements are shown and made a big thing about.
"Whoever figures it out should get the recognition no matter the age, gender, ethnicity."
Enthusiastic about women having a career in Science.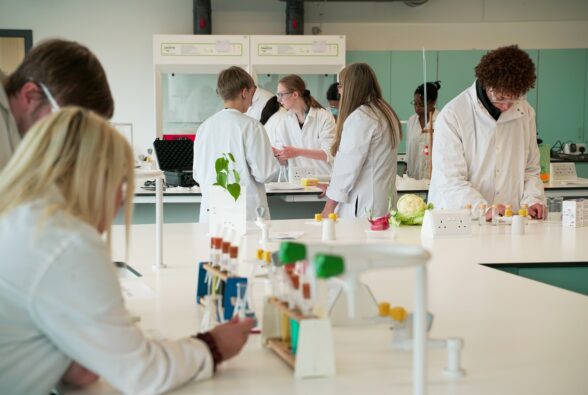 Nicola Cannon is a Biology Lecturer at Activate Learning. Nicola is based at Bracknell and teaches Biology to GCSE, A Level, Health and Social Care and Applied Science. She also teaches adults studying the Access to HE: Nursing and Health Professionals pathway.
"There's a huge amount career options for everyone who wants a career in Science!"
"There's lots of laboratory jobs around, which you don't have to be highly-skilled in, because it's more about problem-solving and working stuff out."
Nicola is enthusiastic about women having a career in Science.
"We've got a huge lot of breakthroughs coming through in science. And in order to solve a lot of the world's problems, including environmental issues, pollution, food quantities, we are going to need an understanding of science in order to solve the world's problems."
"We recently welcomed Dr Genny Enfissi, who is a research scientist in the Biological Sciences department at Royal Holloway, part of The University of London to talk about how she is genetically engineering plants to solve some of the world's problems.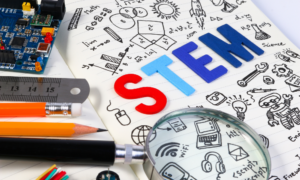 What's new in STEM at Activate Learning?
It's been a busy year at Activate Learning, here are our highlights: