We'd like to thank all our students for your hard work and parents for your support this term as we start to wind down before Christmas.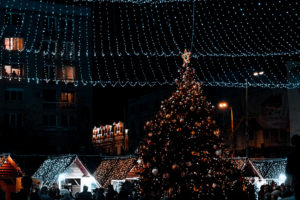 Throughout December, we will begin to wind down toward the Christmas break. We'd like to thank you for all your hard work this year.
Additionally, we'd like to thank our Student Enrichment Team and Heads of Campus – Student Experience, who have worked hard for this up-and-coming festive season to bring some much-needed Christmas cheer.
You can expect the following activities across Activate Learning all campuses in December:
Christmas Jumper Day on Thursday 8 December
Christmas bake sales
Christmas activities in Oxfordshire
At Banbury and Bicester College and City of Oxford College the following festive activities will be happening:
Banbury and Bicester College
On 2 December, business Students are organising a Christmas quiz.
On 5 December, there will also be a coffee morning with mince pies.
City of Oxford College
On Friday 9 December, students and staff at City of Oxford College City Centre Campus will be welcomed to a Christmas Carol Service at St Thomas's Church from 10:30–11:30am. This will be led by the college Chaplain, Reverend Christopher Woods.
Christmas activities in Berkshire
At Bracknell and Wokingham College and Reading College the following festive activities will be happening:
Bracknell and Wokingham College
On Thursday 8 December, Bracknell and Wokingham College will host a Christmas dinner including cracker!
This will cost £4.50. Vegan, vegetarian and gluten free options are available.
Please pre order at Recharge before 6 December.
Reading College
On 14 December, there will be a Christmas Service at 12:30pm. 
Our festive lunch will be served at our Recharge outlet on Wednesday 14 December. Pre-booking is not necessary. The following items will be available:
Roast turkey with stuffing or Mushroom and stilton wellington (vegetarian choice)
Pigs in blankets
Roast potatoes
Carrots, Brussel sprouts, cabbage, Yorkshire pudding and gravy.
Christmas activities in Surrey
At Farnham College, Guildford College and Merrist Wood College the following festive activities will be happening: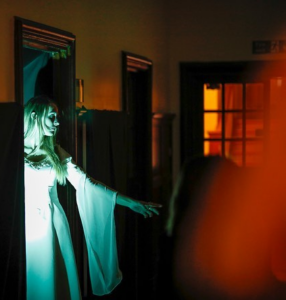 Farnham College
On 3 December, students and staff will give a performative lecture on Charles Dickens' A Christmas Carol to local year 11s. This will be followed by festive refreshments and a chat about their next steps and plans for further education.
Guildford College
On the week commencing 5 December, Level 2 and Level 3 Performing Arts students will perform in their Christmas showcase. This is an end of term assessment and will be open to friends and family audience members.
On 13 December there will be a Christmas Concert in Main Hall from 12.30pm. This will be open to staff and students and the staff choir will sing Christmas songs.
In December, Performing Arts students will visit Reading Rep to see A Christmas Carol. This will be followed by a workshop and Q&A session with the cast.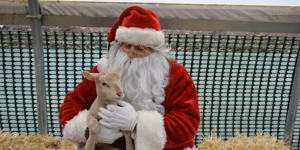 Merrist Wood College
On 26 November, Merrist Wood College will once again host their Festive Fun Day between 12–4pm. Students and Staff can get free access to the event if they book online and bring their ID card on the day.
During the event, you can enjoy:  
Meeting festive animals

 

Storytime with Santa

 

Festive crafts* and face painting

 

Fun at the Farm

 

Festive stalls*

 

Warming refreshments*

 

and more…
*there may be an extra charge for these activities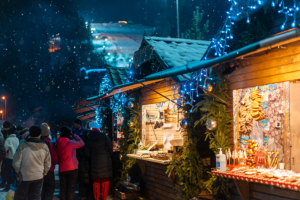 Keeping yourself safe at Christmas
We'd like to remind students of the importance of keeping safe over Christmas and to continue to focus on their wellbeing. Most of all, we hope you have an incredible break!
Here are some tips to stay safe during the festive break:
Make sure your phone is charged and your Bluetooth on so you can be located in an emergency.
Always use a trusted taxi company instead of hailing one and ensure the details match the one you get into.
Budget for Christmas. It can be a real financial burden if you spend too much. Be wary of competitions, 'deals' and fake products.
Don't leave drinks unattended, learn your limits.
'Talk to Frank' for information and advice on drugs and alcohol which may be affecting you orothers0300123 6600
Report crime anonymously on 101 or www.fearless.org. If you find yourself in immediate danger, call 999.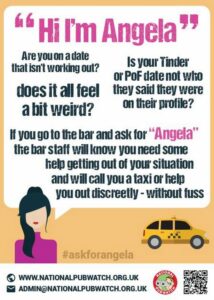 Ask for Angela
If you're out this festive season and someone makes you uncomfortable, Ask for "Angela".
Bar and restaurant staff will know that you need help getting out of the situation and will call you a taxi or help you leave discreetly – without fuss.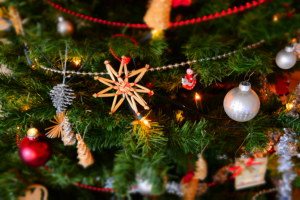 Staying healthy
Here are some tips to stay healthy during the festive break:
Make the most of the festive break to get some downtime, to relax and sleep – don't make plans for everyday – it's okay to do nothing some days!
You don't need to be 'stuck' in the house – take walks, get some exercise but also find the time to rest – maybe try a bit of mindfulness?
If you feel low and are having negative feelings, remember it will pass –but there's always someone to talk to. Call the Samaritans on 116 123.
Carry a condom – the only way to protect yourself from STI's and unwanted pregnancy.
We look forward to welcoming you back to college in January 2023 for the new term where your normal college timetable will resume.
We'd like to remind students to stay vigilant and safe and we hope you have a restful break and a lovely Christmas. The last day of face-to-face learning on campus will be on the 17 December.
Be sure to share your festive pictures via #ChristmasatAL on social media!
Merry Christmas,
Activate Learning